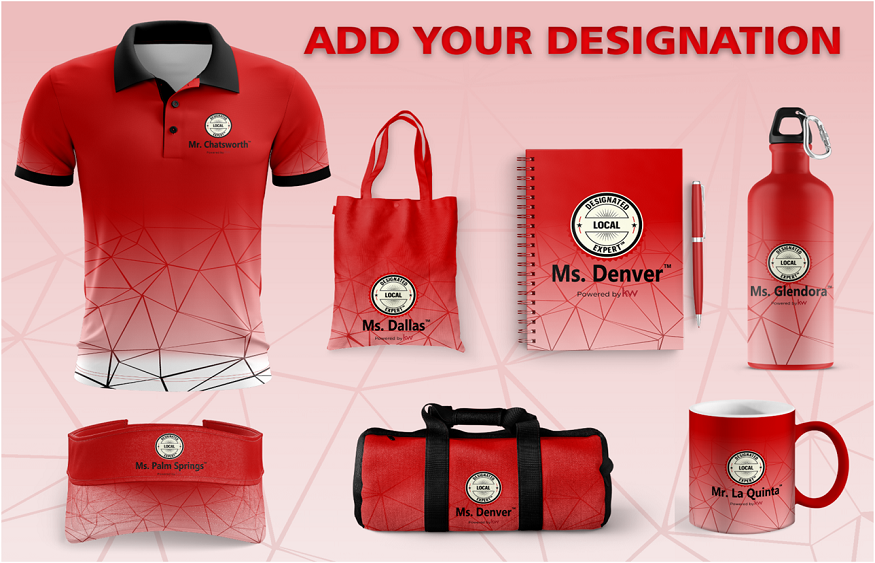 Behind the Scenes: The Daily Life of a Real Estate Agent
Read Time:
8 Minute, 11 Second
Looking to buy or sell a property? It's easy to assume that the process is as simple as putting up a "For Sale" sign or searching for listings online. However, behind every successful real estate transaction is a dedicated real estate agent, working tirelessly behind the scenes to ensure that everything goes smoothly.
While it's true that real estate agents are often portrayed in popular media as slick, fast-talking salespeople, the reality is far more complex. From navigating market trends to building trust with clients, the daily life of a real estate agent can be challenging and multifaceted. In this article, we'll take a closer look at what it takes to succeed in this dynamic and rewarding industry.
What is a Real Estate Agent?
A real estate agent is a licensed professional who assists clients in buying, selling, or renting properties. They are experts in navigating the real estate market and have access to valuable resources such as listings databases and industry knowledge.
Real estate agents provide an array of services, including advising clients on pricing strategies, preparing legal documents, conducting property showings, negotiating offers, and coordinating inspections. They also act as intermediaries between buyers and sellers to ensure that transactions are conducted smoothly and efficiently.
Being a real estate agent requires skills such as communication, negotiation, organization, attention to detail, and problem-solving. Moreover, successful agents must adapt to changing market conditions while maintaining their commitment to integrity and professionalism.
In summary a great real estate agent must be knowledgeable and trustworthy with an expert communication skill set.
The Daily Duties of a Real Estate Agent
Being a real estate agent is not just about making sales. A successful agent spends a significant amount of time performing daily duties that ensure the smooth running of their business. These duties include:
Lead generation and follow-up: Agents must constantly generate new leads and follow up with existing ones to maintain relationships and secure future business.
Property research: To be successful, an agent needs to have an in-depth knowledge of the local real estate market. They must research properties to stay informed about market trends and property values.
Negotiation: Agents negotiate contracts, offers, and counteroffers on behalf of their clients. They must be skilled communicators who can advocate for their clients while maintaining professional relationships with other agents.
Showings: Real estate agents spend a significant amount of time showing properties to potential buyers. They must be knowledgeable about each property's features, neighborhood amenities, and school systems.
Paperwork management: Contracts, offers, listings, and more require thorough documentation that an agent must manage properly. Organization is key in this task.
In summary, these are just some of the daily duties that real estate agents perform in addition to making sales. Being detail-oriented while still maintaining excellent communication skills is critical for success as a real estate agent.
Navigating the Market as a Designated Local Expert
One of the most important roles of a real estate agent is to be a designated local expert. This means having an in-depth knowledge of the local market, including current trends and prices, as well as the neighborhoods and communities within it.
In order to navigate the market successfully, an agent must do their research. They need to stay up to date with current market conditions, such as interest rates and inventory levels. They also need to have a strong understanding of what buyers are looking for in their area and how they can best meet those needs.
Being a designated local expert also means being able to provide valuable insights into specific neighborhoods or communities within a larger region. Whether it's knowing which schools are highly rated or where the best restaurants are located, this type of knowledge can help an agent stand out in a crowded marketplace.
Ultimately, navigating the market successfully comes down to having a deep understanding of what buyers want and how they can deliver it. By staying on top of trends and being knowledgeable about local neighborhoods, real estate agents can position themselves as trusted advisors who can guide their clients through every step of the buying or selling process with ease.
The Importance of Real Estate Coaching
Real estate coaching is an essential tool that every aspiring real estate agent should consider. Coaching can provide new and experienced agents with the necessary skills to handle the ever-changing real estate market. It is a means of acquiring information and knowledge that can give agents the edge they need to succeed.
One of the benefits of real estate coaching is that it can help agents identify their strengths and weaknesses. A coach can work with an agent to develop a plan that plays to their strengths while addressing any areas in which they may need improvement. This allows agents to build on their existing skills, gain confidence, and improve overall performance.
A good coach also provides accountability for an agent's actions and goals. Accountability ensures that agents remain focused on their objectives, keep track of progress, and stay motivated to achieve success. In addition, coaches offer personalized attention, support, and guidance, which helps agents stay on track towards achieving their desired outcomes.
In summary, real estate coaching provides a tremendous opportunity for aspiring or established real estate agents who want to boost their careers. With the right coach by your side, you can gain valuable insights into your profession while improving your skills and staying motivated towards achieving your goals.
Building Trust as a Real Estate Agent
Building trust is one of the most important aspects of being a successful real estate agent. Clients need to feel that they can rely on their agent to provide accurate information, negotiate on their behalf, and act in their best interest. To establish trust, it is essential to communicate clearly and frequently with clients. Answering questions promptly and keeping clients informed every step of the way can help alleviate any concerns they may have.
In addition to clear communication, agents must also be honest and transparent. This means providing clients with all relevant information about a property, even if it might not be what they want to hear. Honesty builds credibility and fosters a stronger relationship between the client and agent.
Above all else, building trust comes down to delivering results. When an agent delivers on promises made during the initial meeting or consultation, clients are more likely to trust them in future transactions. Great customer service is also a crucial factor in building trust; providing exceptional service will make your client feel valued and appreciated.
The Role of a Real Estate Agency
A real estate agency is a critical player in the world of buying and selling properties. It serves as the bridge between property owners and buyers. The role of an agency is to create an environment where both parties can transact with ease.
The agency's primary role is to provide a platform where buyers can access a wide range of properties that meet their preferences, budgets, and other requirements. Additionally, some agencies go the extra mile by developing comprehensive property databases that include everything from rental apartments, homes for sale, commercial buildings, and land for development.
Real estate agencies help match buyers with sellers based on their respective needs. They also provide necessary documentation support in accordance with local regulations and laws governing property sales transactions. Ultimately, without real estate agencies' role in the industry, it would be challenging to connect buyers with sellers or complete transactions lawfully.
Overall, the importance of real estate agencies cannot be overstated in facilitating smooth transactions in the competitive market.
The Best Qualities of a Real Estate Agent
A successful real estate agent should possess certain qualities that enable them to excel in their profession. One of the best qualities is excellent communication skills. A real estate agent who can communicate effectively with their clients, other agents, and industry professionals can build strong relationships that lead to successful transactions.
Another vital quality of a real estate agent is their ability to be organized and detail-oriented. This trait enables them to manage multiple tasks efficiently, such as scheduling appointments, preparing contracts, and completing paperwork. Attention to detail also helps them identify potential issues in a transaction before they become major problems.
Integrity is another crucial quality for a successful real estate agent. Clients trust agents with significant financial investments and rely on them for guidance throughout the process. An agent with integrity will be honest about potential issues or challenges during the transaction, even if it may not be what the client wants to hear.
Creativity is another essential quality for a successful real estate agent. They must think outside the box when it comes to marketing properties or finding solutions for challenging transactions. A creative approach can generate more interest in properties and help overcome obstacles that might otherwise stand in the way of completing a deal.
In conclusion, these are only some of the most critical qualities that make an excellent real estate agent stand out from others in the field. However, possessing these qualities does not guarantee success automatically; proper training, dedication, hard work, and experience are still essential factors that contribute towards becoming an outstanding professional in this competitive industry.
Conclusion
In conclusion, being a real estate agent is not just about selling properties but about building relationships and trust with clients. A successful real estate agent must have excellent communication skills, market knowledge, and a willingness to adapt to changes in the industry. By honing these skills and consistently providing exceptional service, a real estate agent can build a thriving business and help clients achieve their dreams of homeownership. Embracing the challenges of this dynamic industry can be highly rewarding for those who are passionate about helping others fulfill their real estate goals.